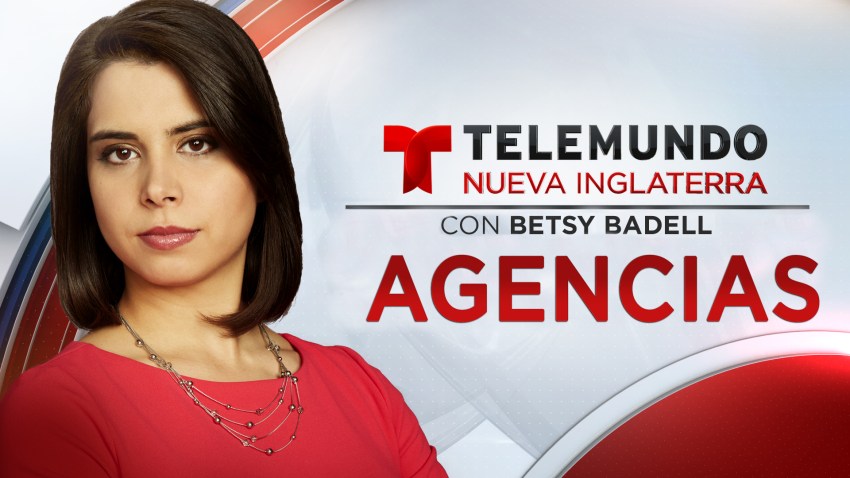 NACIONAL
Federal Trade Commission
600 Pennsylvania Avenue, NW
Washington, DC 20580
Telephone: (202) 326-2222
Responde
Historias locales de Telemundo Nueva Inglaterra Responde.
MASSACHUSETTS
Recursos disponibles para inmigrantes residentes de Boston
Departamento de Desempleo en Massachusetts
Ayuda al consumidor en Massachusetts
Better Business Bureau – MA, RI, ME & VT
508-652-4810
asistencia@boston.bbb.org
290 Donald Lynch Boulevard, Suite 102
Marlborough, MA 01752-4705
Massachusetts Attorney General
Línea de ayuda al consumidor: 617-727-8400
Formulario electrónico
1 Ashburton Pl, Boston, MA 02108
Massachusetts Department of Labor Standards
Teléfono: 617-626-6975
Online: DLSfeedback@state.ma.us
Oficina principal: 19 Staniford Street, 2nd Floor. Boston, MA 02114
Massachusetts Department of Public Health
Linea de ayuda: 617-624-6000
Formulario electronico
Direccion: 250 Washington Street, Boston, MA 02108
Massachusetts Dept. of Transportation
Toll Free: (877) 623-6846
All Departments: (857) 368-4636
10 Park Plaza, Suite 4160, Boston, MA 02116
Reporta problemas en línea
City of Boston Consumer Affairs and Licensing
Línea de ayuda: 617-635-4165
Correo electronico: mocal@boston.gov
1 City Hall Square, Room 817. Boston, MA 02201
City of Boston Public Works
Línea de ayuda: 617-635-4900
Correo electrónico: publicworks@boston.gov
1 City Hall Square, Room 714, Boston, MA 02201
Si no puede resolver una queja con un comerciante de manera informal, entonces puede decidir emprender una acción legal y utilizar una carta de exigencia de 30 días. Más información aquí.
RHODE ISLAND
Departamento de Desempleo en Rhode Island
Ayuda al consumidor en Rhode Island
Rhode Island Attorney General
(401) 274-4400
consumers@riag.ri.gov
150 South Main Street. Providence, Rhode Island 02903
Rhode Island Department of Labor Standards
Phone: (401) 462-8550
Center General Complex
1511 Pontiac Avenue, Cranston, RI 02920
Rhode Island Department of Public Health
401-222-5960
doh.website@health.ri.gov
3 Capitol Hill, Providence, RI 02903
Rhode Island Dept. of Transportation
Phone: (401) 222-2450
Toll Free: 1-844-DOT-ROAD
dot.customerservice@dot.ri.gov
Two Capitol Hill, Providence, RI 02903, City of Providence
CONNECTICUT
Departamento de Desempleo en Connecticut
Ayuda al consumidor en Connecticut
Pequeños Negocios en Connecticut
Better Business Bureau – Connecticut
29 Berlin Rd. Cromwell, CT 06416
(860) 740-4500
State of Connecticut Department of Consumer Protection
165 Capitol Ave # 3, Hartford, CT 06106
8600 842-2649
Office of Attorney General Consumer Protection Department
55 Elm St
Hartford, CT 06106
(860) 842-2649
Hartford American Job Center
3580 Main Street Hartford, CT 06120
(860) 256-3700